There's A Difference
We have included this page to help avoid any inconveniences to our customers. There is a difference between the shipping time and the delivery time.
Shipping Time
Shipping time is the time that your order takes to leave our warehouse. Each item will show the shipping time. Personalized items generally take a bit longer to ship. Reference the product page for the exact shipping time.
To determine when an item will arrive you will want to take the next business day from the date that you place the order, add the shipping time plus the delivery time.
Example: If you order an item on Monday that states it "Ships in 1 - 2 business days" it will ship out on Wednesday at the latest. Then you select Ground shipping which is guaranteed 3 business days or less. If you add this to the shipping date your product will arrive on Monday of the following week.
Delivery Time
Delivery time, sometimes called transit time, is the time that it takes the carrier, UPS or USPS, to deliver the package from our warehouse to your shipping address. Most carriers do not count the day that they pick it up as a "transit day" as it ends up going to a local facility for sorting first.
Determining Arrival
To determine the transit time of UPS and USPS, please see the two charts below.
USPS Transit Time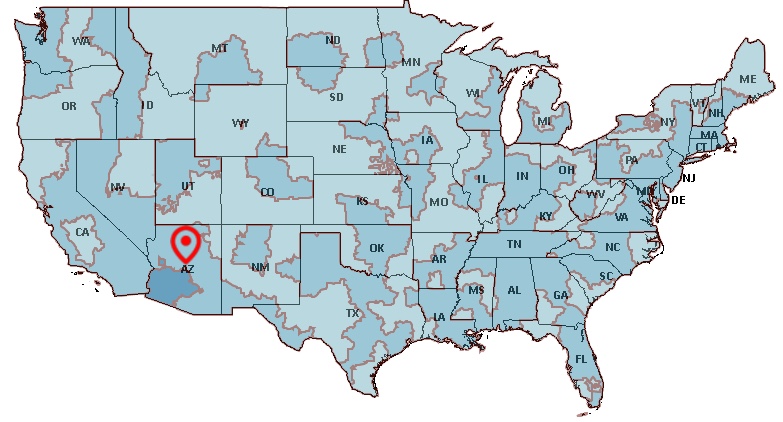 UPS Transit Time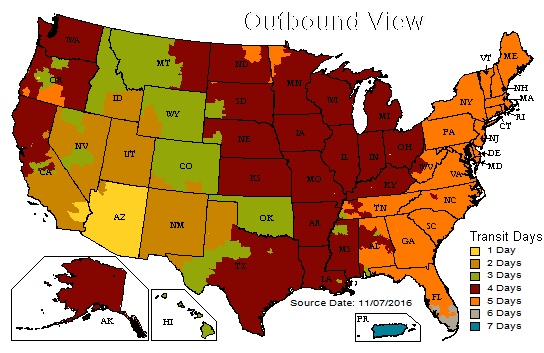 If you have any concerns about when an item will arrive please don't hesitate to contact us.