Steven Raichlen Square Charcoal Chimney Starter
Product Description
The Steven Raichlen Square Charcoal Chimney Starter is the largest chimney starter on the market produces embers that stay glowing hot at least one hour. The unique square shape helps the coals light uniformly.

Sturdy heat-resistant resin handle and flip-up handle offer control and stability as you pour hot embers wherever you want them. Say 'so long' to smelly lighter fluid.

Features:
Largest chimney starter on market holds 7 pounds of hot coals
Square shape helps coals light uniformly
Provides at least one hour of blazing embers for direct or indirect grilling
Requires no smelly lighter fluid
Paint will flake upon first use
Sturdy heat-resistant handle
Flip-up handle adds extra stability and control when pouring hot embers
Holiday Shipping
Below you'll find the cut-off schedule for our 2016 Christmas season. If you look just below the price above, you'll see a line that reads Availabilty, that will the time to ship.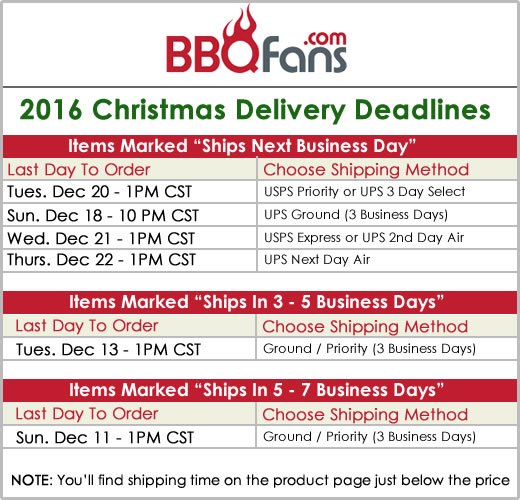 If you have any concerns about when an item will arrive please don't hesitate to contact us.
Holiday Guarantee
We guarantee orders to ship out in enough time to be delivered based on where the item is shipping to and USPS's posted transit times, which you can see here. At that point we're unable to control the transit time of UPS or the USPS based on heavy shipping times or inclimate weather. If either of these occur, we're unable to provide a refund based on our guarantee.