Rare Medium Well Branding Iron Gift Set
Product Description
You'll have no trouble remembering how each guest wants their steak cooked. R for rare, M for medium and W for well done. Contains all 3 branding irons wrapped in a western bandana and placed in a branded wooden slide-top box.

Features:
Gift box: 4 in. x 4 in. x 18 in.
Branding irons: 12 in. long
Material: Iron
Holiday Shipping
Below you'll find the cut-off schedule for our 2016 Christmas season. If you look just below the price above, you'll see a line that reads Availabilty, that will the time to ship.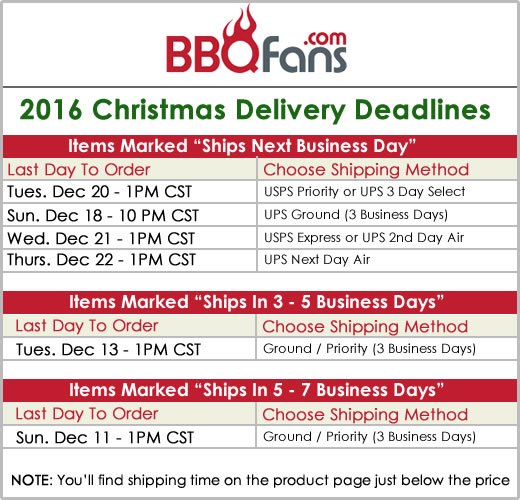 If you have any concerns about when an item will arrive please don't hesitate to contact us.
Holiday Guarantee
We guarantee orders to ship out in enough time to be delivered based on where the item is shipping to and USPS's posted transit times, which you can see here. At that point we're unable to control the transit time of UPS or the USPS based on heavy shipping times or inclimate weather. If either of these occur, we're unable to provide a refund based on our guarantee.