Product Description
Our Horseshoe bbq branding iron is a fun twist on old west brands. Let dad personalize his bbq with some of the old west.
These grilling tools easily work by heating the branding iron on your gas or charcoal grill. Once hot you simply apply the steak brander to your meat, leather or wood.

Note: Optional gift box and steak plate are branded with the actual Horseshoe steak brander.

Features:
14 Long.
Weighs roughly 1/2 pound.
The head of the brand is about 2 - 2 1/4 wide.
Made of quality stainless steel.
Cleans with soap and water.
Holiday Shipping
Below you'll find the cut-off schedule for our 2016 Christmas season. If you look just below the price above, you'll see a line that reads Availabilty, that will the time to ship.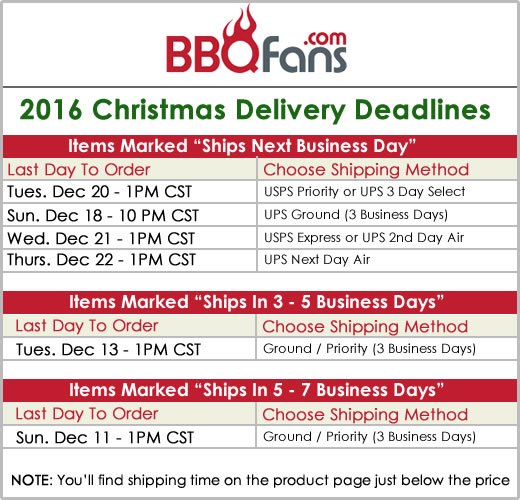 If you have any concerns about when an item will arrive please don't hesitate to contact us.
Holiday Guarantee
We guarantee orders to ship out in enough time to be delivered based on where the item is shipping to and USPS's posted transit times, which you can see here. At that point we're unable to control the transit time of UPS or the USPS based on heavy shipping times or inclimate weather. If either of these occur, we're unable to provide a refund based on our guarantee.